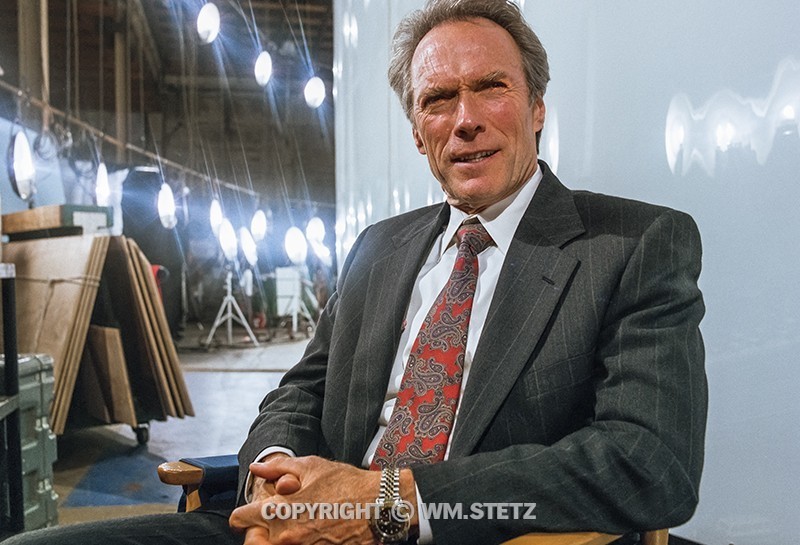 I had a limited amount of time with him. I was assigned to take pictures of Clint Eastwood on Stage 21 of Sony Studios during the shooting of "In the Line of Fire." Mr. Eastwood's cool is evident. Upon meeting, in his friendly way, I had the sense as though he was interviewing me.
While I hurriedly set up my Hasselblad, we chatted and he recounted a story about Kenny Rogers asking to take Clint's portrait on his front porch, setting up his 4×5 camera, loading the film holder into the camera back and snapping 'one shot.'
"Thanks, Clint," and Kenny was gone.
I found Clint Eastwood exceedingly pleasant and gracious. I was more liberal than Kenny Rogers in taking my shots, though. Given enough time, I would normally take 20 to 40 shots for a shoot like this. Of a roll of 12 exposures in my film magazine, I had time for ten. Therein is fixed the 'Clint squint.'
Photo by © Wm. Stetz, December 17, 1992, Culver City, CA